The Mountain Road [1960] [DVD]
James Stewart (actor)
Lisa Lu (actor)

Format: all-region dvd (worldwide)
Runtime: 102 min
Quality: Excellent, b/w, w/s



Second World War drama starring James Stewart. While serving in China Major Baldwin must lead a mission to destroy roads and bridges used by the Japanese. But conflict arises when the two Chinese who join him are angered by the destruction of a mountain pass that leaves large numbers of their people homeless.
Price: £14.95





FREE worldwide shipping
This item is in stock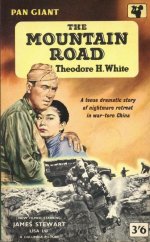 The Mountain Road
[1960] [DVD]