The Longest Night [1972] [DVD]
David Janssen (actor)
James Farentino (actor)
Sallie Shockley (actor)

Format: all-region dvd (worldwide)
Runtime: 74 min
Quality: Acceptable from VHS



Daughter of a wealthy family is kidnapped and imprisoned underground in a coffin, while her family and the police search for her. This made for TV movie was later remade but you cannot beat this original for tension. Does she have the light on to see or save electricity for air?
Price: £14.95





FREE shipping included
This item is in stock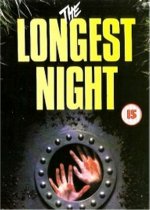 click for full size

The Longest Night
[1972] [DVD]