Something for a Lonely Man [1968] [DVD]
Dab Blocker (actor)
Susan Clark (actor)

Format: all-region dvd
Runtime: 1h38m
Quality: Excellent 4:3 (b/w)



The blacksmith of a small western town finds himself an outcast. He had led the townspeople west in hopes of starting a new life, only to find the town that they founded is to be bypassed by the railroad. ~ imdb.
Price: £14.95





FREE worldwide shipping
This item is in stock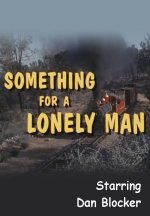 click for full size

Something for a Lonely Man
[1968] [DVD]