Blood Bride [1982] [DVD]
Ellen Barber (actor)
Phillip English (actor)

Format: all-region dvd (worldwide)
Runtime: 1h27m
Quality: Very Good 4:3 Colour



A beautiful and charming betrothed is promised to a beautiful woman. But he is a completely insane killer and she will be his next victim. Everything that follows the wedding will be a carnival of wickedness, sadism and brutality.
Price: £14.95





FREE shipping included
This item is in stock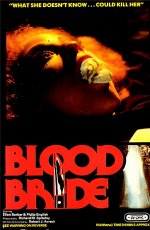 click for full size

Blood Bride
[1982] [DVD]